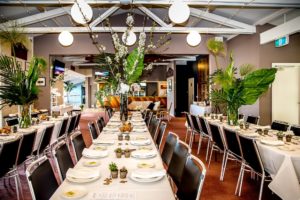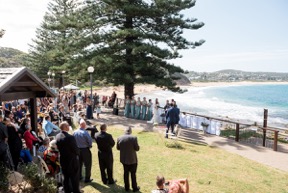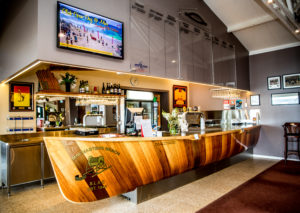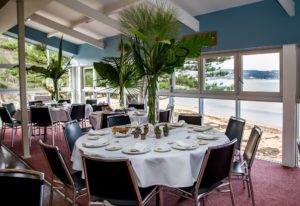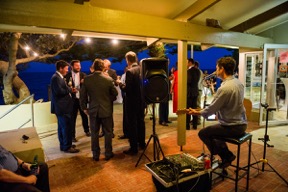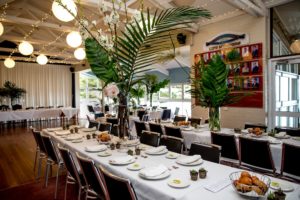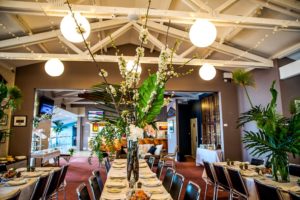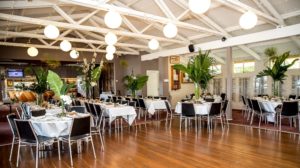 To enquire about MacMasters Beach SLSC Room Hire please contact the Functions Manager, Carole on 0405 504 305  or e-mail  functions@macmastersbeachslsc.com 
For Conditions of Hire of MacMasters Beach Surf Lifesaving Club Facilities Click Below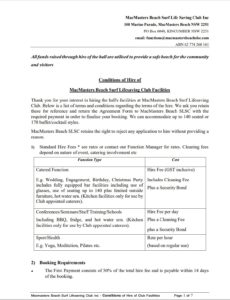 MacMasters Beach Surf Club Hall Hire Feedback
I wanted to say thank you for everything you did to make Katy and Ben's wedding such a happy occasion.
You went out of your way to make sure everything was exactly as it should be-far beyond what someone else would do. Only one example of this was following up the festoon lights people. I felt more like you were a personal friend, in the care and attention that you took to details-and did so much more than what, I imagine, another event coordinator would do.
The bar staff were lovely and again they went well beyond what anyone would call their job. I really felt that the people were very kind, although I know that someone was overheard the next day, saying how loud the music was. I agree and it definitely drove off some of the oldies earlier than they would normally leave. "
Jeanette
Just wanted to drop a quick line to say thank you to your staff for a wonderful night last Saturday. 
The bar staff were amazing, so friendly and very accommodating, helping pack up & even assisting with a full group photo during the night.
Nerida & the wait staff were wonderful, service was impeccable, including going above and beyond, plating our "special cake" and supplying the milk for tea & coffee that I had completely overlooked!
Again, cant tell you how easy it was to work with you all, ensuring my parents night was success, they loved it!
Julie
"Many of the guests have said how lovely they thought Macmasters is and hope to come back. My meal at the cafe on Sunday night was really tasty. You must all be very proud of the lovely community you have there and you work hard to keep it that way.
"MacMaster Beach SLSC was the absolute perfect venue for our Wedding Day in October. The grass area beside the club provided a beautiful setting for our ceremony with an incredible view, and it was so convenient for our guests to move straight to the reception in the club next door.
The club itself is so well set out and the use of both the outdoor and indoor areas allowed everyone to feel relaxed and enjoy the setting. Its open space, ample seating, natural light and ideal amenities made it so easy to decorate and set up exactly how we wanted. The view is absolutely incredible and so many of our guests commented on what a perfect venue this is for a wedding.
I'd like to also mention the lovely staff, Carole who helped from day dot with my many enquiries and requests, and the wonderful staff on the night serving drinks and food (H&H) – I had so much positive feedback from guests about the efficiency and friendliness of the staff, and they did such a fantastic job for an event of 170 people.
Thank you again Macs Surf club, I have no hesitation in recommending your venue for any type of function."